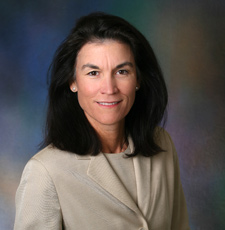 As an experienced litigator with over twenty-five years experience, Roberta Woeltz has aggressively and successfully defended individuals in Suffolk, Norfolk, Essex, Plymouth, Worcester and Barnstable Counties.
Before joining with Mr. Brofsky to form the law firm of Brofsky & Woeltz in 1991, Roberta Woeltz was an assistant district attorney in Norfolk County for seven years. During this time she gained extensive trial experience prosecuting individuals charged with a range of crimes, including operating under the influence of alcohol/drugs, (OUI/DUI), drug possession and distribution, domestic violence, sexual assault, violation of restraining orders and motor vehicle homicide. She prosecuted these matters in the Superior and District Courts of Norfolk County.
After her successful tenure as an assistant district attorney, Roberta Woeltz joined the firm of Campbell and Associates. Here she gained further litigation experience representing corporations in complex product liability matters.
At Brofsky & Woeltz, P.C., Roberta Woeltz has focused her practice in the criminal defense area as well as representing parties in divorce matters. With years of experience in the trial courts of Massachusetts, Roberta Woeltz provides each client with dedicated and individualized attention.